Join the Kung Pao Kosher Comedy email list


Spending Christmas week in San Francisco?
Kung Pao Kosher Comedy™ is the alternative event you're looking for!
Stay tuned for The 22nd Annual Kung Pao Kosher Comedy™ (Jewish comedy on Christmas in a Chinese Restaurant) — our 2014 Kung Pao shows: December 24-26!
Tickets go on-sale Monday, October 27, 2014.
The 21st Annual Kung Pao Kosher Comedy™ (Jewish comedy on Christmas in a Chinese Restaurant) took place December 24-26, 2013 with 2 shows a day in San Francisco. Featuring headliner, Gary Gulman (Last Comic Standing, Tonight Show, Comedy Central) along with: Adrianne Tolsch, Samson Koletkar, and Lisa Geduldig.
Tickets are on-sale HERE and thru 925-855-1986. Click on this TICKETS link right here or on TICKETS on the menu on any of the pages to order.
This is info from the 2013 shows. 2014 shows have not yet gone on-sale:
The Dinner Shows are ALL SOLD OUT. (Sorry, but there's no waiting list or cancellations. Check Craig's List to see if anyone is selling tickets.)

There are still tix available for the Cocktail Shows.
(Dec 24, 25, & 26 at 9:30pm)
Day-of tickets are available here and at 925-855-1986 from 9am-12:30pm each day.
Tickets for the OTHER days are available here after those hours.
Cocktail tickets will also be available at the door as of 8:45pm on the night of the show.
If you have any questions after 12:30pm on the DAY-OF the show for THAT DAY's SHOWS, leave a message at 415-522-3737.
Click around on our web site to find ALL the information you need:
Performers, Menu, Directions & Parking, Beneficiaries, Past Press, Past Performers & Beneficiaries, Kudos (praise from attendees)…
Kung Pao has been written up in the NY Times, LA Times,
Chicago Tribune, and covered by tons of other press. Henny Youngman performed his last show on the Kung Pao stage.
Please join our mailing list (above or below) to be kept informed about our monthly and annual San Francisco comedy events.
AND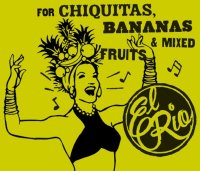 For the past 4-1/2 years we having been bringing you a small, intimate monthly comedy show
Comedy Returns to El Rio!
every 3rd Thursday of the month
El Rio, 3158 Mission St (@ Precita), SF
Thursday, May 15, 2014 @ 8pm (Our FIFTH ANNIVERSARY Show!):
Features:
Maureen Langan, Dhaya Lakshminarayanan, Eloisa Bravo, Julia Jackson, and Lisa Geduldig
Tix: $7-$20. Whatever you wanna pay.

Get tickets here : www.brownpapertickets.com/event/669713
or 800-838-3006 or at the door.
The Brown Paper Tickets link also provides the comedians' bios.
---
Must be over 21.
www.elriosf.com
OTHER THINGS WE DO/HAVE DONE:
Thank you to our generous sponsors!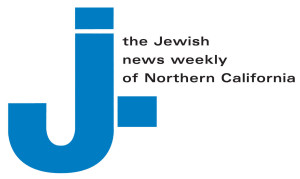 © Copyright Kung Pao Kosher Comedy 2000-2014