Join the Kung Pao Kosher Comedy email list


Spending Christmas week in San Francisco?
Kung Pao Kosher Comedy™ is the alternative event you're looking for!
Stay tuned for The 22nd Annual Kung Pao Kosher Comedy™ (Jewish comedy on Christmas in a Chinese Restaurant) in San Francisco!
December 24-26, 2014
with 2 shows a day

Tickets go on-sale Monday, October 27, 2014 @ 9am PST.
(Web site being updated as we speak.)
Featuring headliner, Jeremy Hotz (Best Male Stand-Up – Canada, Best International Performer at the Sydney Comedy Festival, The Tonight Show with Jay Leno; Comedy Central, Just For Laughs Comedy Festival ) along with: Ophira Eisenberg (Host of NPR's trivia comedy show, Ask Me Another; Late Late Show with Craig Ferguson, Comedy Central), Simon Cadel (14 years old, Caroline's Comedy Club, The Comic Strip), and Lisa Geduldig.
Jeremy Hotz
Tickets go on-sale HERE and thru 925-855-1986 ON MONDAY, OCTOBER 27 @ 9AM PST. Click on this TICKETS link right here or on TICKETS on the menu on any of the pages to order.
Click around on our web site to find ALL the information you need:
Performers, Menu, Directions & Parking, Beneficiaries, Past Press, Past Performers & Beneficiaries, Kudos (praise from attendees)…
Kung Pao has been written up in the NY Times, LA Times,
Chicago Tribune, and covered by tons of other press. Henny Youngman performed his last show on the Kung Pao stage.
Please join our mailing list (above or below) to be kept informed about our monthly and annual San Francisco comedy events.
AND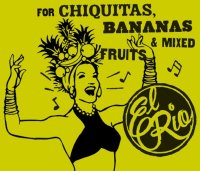 For the past 5 years we having been bringing you a small, intimate monthly comedy show
Comedy Returns to El Rio!
every 3rd Thursday of the month
El Rio, 3158 Mission St (@ Precita), SF
Thursday, October 16, 2014 @ 8pm – A Benefit for WOMAN Inc.
Features:
Maureen Langan, Betsy Salkind, Yayne Abeba, Eloisa Bravo, Nick Leonard, Stefani Silverman, and Lisa Geduldig
Tix: $7-$20. Whatever you wanna pay.

Get tickets here: http://www.brownpapertickets.com/event/882568 or 800-838-3006 or at the door.
The Brown Paper Tickets link also provides the comedians' bios.
---
Must be over 21.
www.elriosf.com
OTHER THINGS WE DO/HAVE DONE:
Thank you to our generous sponsors!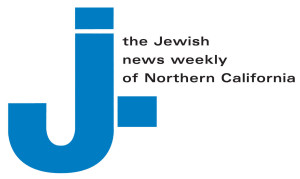 © Copyright Kung Pao Kosher Comedy 2000-2014