Join the Kung Pao Kosher Comedy email list



The 24th Annual Kung Pao Kosher Comedy™
(Jewish comedy on Christmas in a Chinese Restaurant)
takes place December 23-25, 2016 – San Francisco, California

Tix will go ON-SALE  HERE and at 925-855-1986 on Mon, Oct 31, 2016.

THE alternative Jewish Christmas event in San Francisco. It's an institution!
AND San Francisco's longest-running comedy show! Now in its 24th year!
2015 show info below. This web site will be updated in October 2016.
*Kung Pao has been written up in the NY Times, LA Times, Chicago Tribune, covered by NPR… and tons of other press. www.koshercomedy.com/past-press
*Henny Youngman performed his last show on the Kung Pao stage.
*We've had other comedy greats including David Brenner, Shelley Berman,
Elayne Boosler, and many more! www.koshercomedy.com/performers
Please join our mailing list (above or below) to be kept informed about our monthly and annual San Francisco comedy events.
The Life of Pie is a 50-second Go Pro Video made by the son of Amici's East Coast Pizzeria owner, Peter Cooperstein, a faithful sponsor of Kung Pao Kosher Comedy.
Please check out the clip and share it.
Goal: To get the clip onto the front page of YouTube.
https://youtu.be/S1CpFVWeLeA
WE ALSO PRODUCE THIS SMALL MONTHLY SHOW…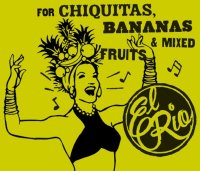 For the past 7 years we having been bringing you a small, intimate monthly comedy show
Comedy Returns to El Rio!
every 3rd Thursday of the month
El Rio, 3158 Mission St (@ Precita), SF
Thursday, June 16, 2016 @ 8pm- The 7th Annual Obligatory June Gay Comedy Show!

Features:
Tom Ammiano (the Mother of Gay Comedy), Karen Ripley (about to celebrate her 40th year in comedy), Ronn Vigh (former joke writer for Joan Rivers/Fashion Police), Yuri Kagan (a nice Jewish boy), and Lisa Geduldig (your faithful hostess).
Tix: $7-$20. Whatever you wanna pay.

Get tickets here: www.brownpapertickets.com/event/2558962 or 800-838-3006 or at the door.
The Brown Paper Tickets link also provides the comedians' bios.
Must be over 21.
www.elriosf.com
OTHER THINGS WE DO/HAVE DONE:
Thank you to our generous sponsors!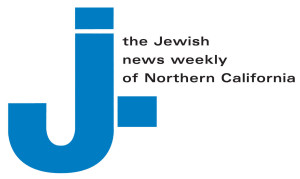 © Copyright Kung Pao Kosher Comedy 2000-2016