The 25th ANNIVERSARY of Kung Pao Kosher Comedy™
(Jewish comedy on Christmas in a Chinese Restaurant)
takes place December 23-25, 2017 in San Francisco, California

**JOIN us  this year for a "BEST OF KUNG PAO" FEATURING THREE HEADLINERS:
CATHY LADMAN, GARY GULMAN, and WENDY LIEBMAN!**
Tickets will go ON-SALE  HERE and at 925-743-1282 on Monday, October 30@ 10am

We are in the midst of updating the web site.

Are you looking for something to do in San Francisco on Christmas?
Well, you have found THE event!
Kung Pao Kosher Comedy is THE alternative Jewish Christmas event in San Francisco! It's an institution!
AND
Kung Pao Kosher Comedy is San Francisco's longest-running comedy show!
Now celebrating our 25th Anniversary!
Kung Pao takes place at:
New Asia Restaurant, 772 Pacific Ave, btwn Grant & Stockton (Chinatown)
San Francisco, CA 94133
Partial proceeds benefit:
Jewish Family & Children's Services (JFCS) Sonoma County North Bay Fire Relief
AND
Jewish Community Center (JCC) Puerto Rico Hurricane Maria Relief Fund
Join the Kung Pao Kosher Comedy email list



*Kung Pao has been written up in the NY Times, LA Times, Chicago Tribune, covered by NPR… and tons of other press. www.koshercomedy.com/past-press
*Henny Youngman performed his last show on the Kung Pao stage.
*We've had other comedy greats including David Brenner, Shelley Berman,
Elayne Boosler, and many more! www.koshercomedy.com/performers
Please join our mailing list (above or below) to be kept informed about our monthly and annual San Francisco comedy events.
WE ALSO PRODUCE THIS SMALL MONTHLY SHOW…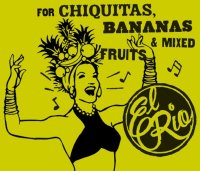 For the past 8 years we having been bringing you a small, intimate monthly comedy show
Comedy Returns to El Rio!
every 3rd Thursday of the month
El Rio, 3158 Mission St (@ Precita), SF
Thursday, October 19, 2017 @ 8pm

Features:  Nate Blanchard, Jill Maragos, Dom Gelin, Chelsea Eiben, and Lisa Geduldig.
Tix: $7-$20. Whatever you wanna pay.

Get tickets here: www.brownpapertickets.com
or 800-838-3006 or at the door.
The Brown Paper Tickets link also provides the comedians' bios.
Must be over 21.
www.elriosf.com
AND we've started a new show:
Comedy at Ashkenaz!
Ashkenaz Music & Dance Community Center, 1317 San Pablo Ave, Berkeley
Thursday, October 12, 2017 @ 8pm (and every 2nd Thursday after that)

The October 12th show will be "A Political Comedy Night" featuring:
Scott Blakeman (NY's premiere political comedian) and Bay Area's Yayne Abeba, Aundre the Wonderwoman, and Lisa Geduldig.
Tix: $15-$20. Whatever you wanna pay. www.EventBrite.com

OTHER THINGS WE DO/HAVE DONE:
Thank you to our generous sponsors!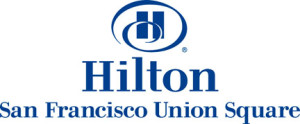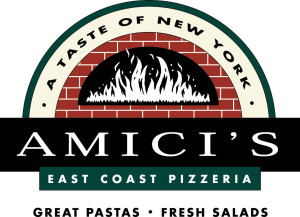 © Copyright Kung Pao Kosher Comedy 2000-2017