Ordering Tickets
Stay tuned for
The 22nd Annual Kung Pao Kosher Comedy™
(Jewish comedy on Christmas in a Chinese Restaurant)
Our 2014 Kung Pao shows: December 24-26!
Tickets go on-sale Monday, October 27 at 9am PST.
(Web site to be updated in September)
PLEASE NOTE: The info below is from the 2013 shows.
The 21st Annual Kung Pao Kosher Comedy™
took place December 24-26, 2013 with two shows a day in San Francisco with headliner, Gary Gulman (Last Comic Standing, Tonight Show,
Comedy Central), Adrianne Tolsch, Samson Koletkar, and Lisa Geduldig.
Tickets are on-sale HERE through this web site AND over the phone thru the Kung Pao box office at 925-855-1986.

Order tickets by clicking here.
www.trilogyticketing.com/kosher
The Dinner Shows are ALL SOLD OUT. (Sorry, but there's no waiting list or cancellations. Check Craig's List to see if anyone is selling tickets.)

There are still tix available for the Cocktail Shows.
(Dec 24, 25, & 26 at 9:30pm)
Day-of tickets are available here and at 925-855-1986 from 9am-12:30pm each day.
Tickets for the OTHER days are available here after those hours.
Cocktail tickets will also be available at the door as of 8:45pm on the night of the show.
The box office/Will Call at the restaurant opens at 4:45pm for the Dinner Shows and at 8:45pm for the Cocktail Shows.
If you have any questions after 12:30pm on the DAY-OF the show for THAT DAY's SHOWS, leave a message at 415-522-3737.
Please note: Fri Dec 13 was the last day we were sending tix.
From hereon, all tix will be held at Will Call.
Dinner Show tix: $64 – 7-course set menu
Cocktail Show tix: $44 – Vegetarian dim sum
Things you'll wanna know:
1) All seats are reserved; first come, first served in the order in which you purchase tickets. Attention Kung Pao-ites who haven't
attended for MANY years: You no longer need to wait in line to get the best possible seats. All seats will be reserved, ahead of time when you purchase your tickets, at tables named Chopped Liver, Gilda Radner, Guilt, Meshugganah… The earlier you buy tickets, the better the seats.
As always, everyone will be seated at tables of 10. That's 10 to a
table, not 11 or 12, sorry! It's just a matter of whether you reserve an entire table for your party of 10 or are seated with friendly strangers. Who knows, you might meet someone! One couple who had been
together for 25 years even got married at Kung Pao because they sat at a table with a cantor they had never met, and they got to talking, and next thing you know…
The doors will open a 1/2 hour prior to each show. Our box office, Trilogy Ticketing, will email you all the pertinent info (directions, parking, what time the doors open, the name of your table etc.) when you order your tickets.
2) There will be plenty of food on the fixed Dinner Show menu for both omnivores and vegetarians alike. The dim sum at the Cocktail Show is vegetarian.
3) If you change your e-mail, please let us know so we can keep in touch.
If you have a Kung Pao Kosher Comedy Ticketing question that is NOT answered on the Ticket Ordering Form or elsewhere on the site, please e-mail boxoffice@koshercomedy.com.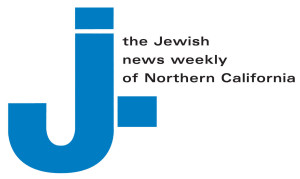 © Copyright Kung Pao Kosher Comedy 2000-2014