Ordering Tickets
Stay tuned for
The 22nd Annual Kung Pao Kosher Comedy™
(Jewish comedy on Christmas in a Chinese Restaurant)
December 24-26, 2014!
in San Francisco!

Tickets go on-sale Monday, October 27 at 9am PST.
The 22nd Annual Kung Pao Kosher Comedy™
takes place December 24-26, 2014
with two shows a day in San Francisco
with headliner, Jeremy Hotz (Best Male Stand-Up – Canada, Best International Performer at the Sydney Comedy Festival, The Tonight Show with Jay Leno; Comedy Central, Just For Laughs Comedy Festival )
along with: Ophira Eisenberg (Host of NPR's trivia comedy show, Ask Me Another; Late Late Show with Craig Ferguson, Comedy Central),
Simon Cadel (14 years old, Caroline's Comedy Club, The Comic Strip),
and Lisa Geduldig (Host/MC).
Tickets go on-sale HERE through this web site AND over the phone thru the Kung Pao box office at 925-855-1986 on Monday, October 27 @ 9am.

Order tickets by clicking here.
www.trilogyticketing.com/kosher
Dinner Show tix: $65 – 7-course set menu
Cocktail Show tix: $45 – Vegetarian dim sum
Things you'll wanna know:
1) All seats are reserved; first come, first served in the order in which you purchase tickets. Attention Kung Pao-ites who haven't
attended for MANY years: You no longer need to wait in line to get the best possible seats. All seats will be reserved, ahead of time when you purchase your tickets, at tables named Chopped Liver, Gilda Radner, Guilt, Meshugganah… The earlier you buy tickets, the better the seats.
As always, everyone will be seated at tables of 10. That's 10 to a
table, not 11 or 12, sorry! It's just a matter of whether you reserve an entire table for your party of 10 or are seated with friendly strangers. Who knows, you might meet someone! One couple who had been
together for 25 years even got married at Kung Pao because they sat at a table with a cantor they had never met, and they got to talking, and next thing you know…
The doors will open a 1/2 hour prior to each show. Our box office, Trilogy Ticketing, will email you all the pertinent info (directions, parking, what time the doors open, the name of your table etc.) when you order your tickets.
2) There will be plenty of food on the fixed Dinner Show menu for both omnivores and vegetarians alike. The dim sum at the Cocktail Show is vegetarian.
3) If you change your e-mail, please let us know so we can keep in touch.
If you have a Kung Pao Kosher Comedy Ticketing question that is NOT answered on the Ticket Ordering Form or elsewhere on the site, please e-mail boxoffice@koshercomedy.com.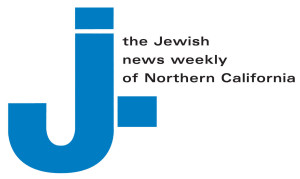 © Copyright Kung Pao Kosher Comedy 2000-2014